Accessible community midwifery care in which all bodies and all babies are honored.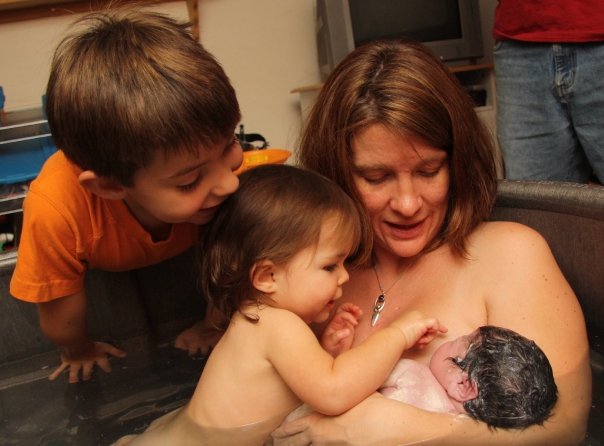 The Sacred Birth Difference
We believe pregnancy and birth and babies offer us the opportunity to remember that life is sacred- meaning life is special, each moment and each breath are full of possibility. The model of care that we offer is based on this belief. We are committed to creating community, to keeping homebirth accessible, and to treating each birthing person, their families and their experiences as unique and sacred.
Your Pregnancy is Sacred:
Prenatal Care is scheduled in conjunction with our Sacred Birth Circles when possible. Based on the centering model of care, which is proven to improve outcomes for birthing people.

Each pregnancy support circle/ prenatal ceremony has time for movement, meditation, teachings about pregnancy, birth, or parenting, expression, parent blessings, and prenatal care. Partners and children can take part as well!

Vitals and fetal stats for current clients are checked before or after circle or at another time.

Pregnancy support circles are highly encouraged for clients, but are open to anyone by donation (no one turned away)!

Complementary prenatal care available at circles to those in need.
Sacred Body and Spirit Sessions Included in Care:
Once per trimester (including the 4th trimester) you will have a private one on one session with your midwife. Time to connect, to know one another on a soul level.

Sessions are designed by you- you can choose birth art, body work, energy work, henna, ceremony, yoga, deeper education... whatever feels right to you.
Accessible Care:
All services are offered on a sliding scale.

Prenatals (and support circles) are held in easy to get to places around Denver at convenient times with several options to choose from or in your home.

Children and partners are welcome. (Please let us know they are coming)
The Sacred Birth Philosophy:
Birth is a natural, normal process that will proceed to an uncomplicated end in most cases. The midwife helps facilitate this normal process and keep it normal.

Birth, pregnancy, babies, and bodies are inherently sacred. We encourage you to find the techniques that will make your unique experience feel the most sacred to you and your birth team.

Midwives (and all people) are healers. They are skilled specialists in normal birth, pregnancy and postpartum, and can detect when things are venturing away from normal and offer advice, counseling, resources and referrals as necessary.

You are the expert on your own body, spirit, and baby.

Pregnancy and birth can be a healing experience. We believe in all types of healing (medical, energy, western, eastern, anything in between!) and that all healing is self healing. We encourage you to find the modalities that work best for you.

Every person should have access to high quality care and informed choice.

Every person has the right to educate themselves regarding pregnancy, birth, and babies, and then birth in the way they decide is best.

Community is a necessity. It takes a village to raise a child and to love a pregnant person, too! Your "tribe" is important to your experience.

We believe in the power of the uninhibited body, mind, and spirit to work together to achieve the amazing miracle of childbirth.
Sacred Birth LLC and our midwives and doulas are committed to providing accessible care for low-risk birthing people of all race, color, religion, creed, sexual orientation, gender identity, national origin, age, and ability. We acknowledge that marginalized populations, particularly communities of color are deeply impacted by health inequities. We are committed to honoring and listening to the experiences of birthing people from these communities, educating ourselves, acknowledging our own privilege, and taking action to reduce birth-related harm in these communities. We are always open to feedback from our clients and community as to how we can continue to grow and support change in the birthing experiences of people in the Denver area and nationwide.